LOCALLY OWNED,
NATIONALLY SUPPORTED
______
Serving the Detroit, MI Area
Locally Owned: We Work Where We Live
Owned and managed by a team of lawn care professionals who are lifetime Michiganders and who therefore understand the challenges this area can present to lawns and landscapes, ExperiGreen's Detroit, Michigan location is strategically located to serve most of the Metro Detroit area.
Michigan's Weather and Lawns – 3 Seasons in a Week?
Our staff often joke that we love the 4 season that Michigan provides – we just don't always appreciate experiencing 2 -3 of those seasons all within a week's time!
This is why we spend so much time providing our customers with a personalized customer experience that includes preparing your turf for the challenges that Michigan's weather and soil conditions can present to the health of your lawn.

If you live in Michigan, you know what we mean. Rapid weather changes can wreak havoc on your lawn's health and vitality.
Is Michigan's State Insect Really the Mosquito?
We also know a thing or two about the pests that inhabit the area. From the unofficial state insect of Michigan (the mosquito) to the prominence of grubs in lawns in the area, we've got a handle on providing effective pest control services to the Metro Detroit area.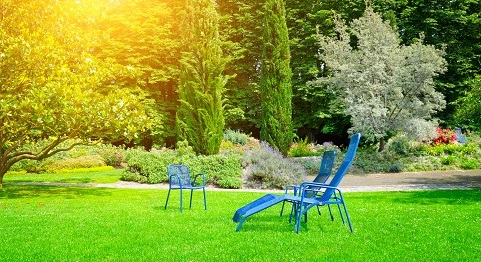 Nationally Supported
But were not just locally owned and operated – we're also nationally supported by ExperiGreen. The result? You get professional services and competitive pricing from a company with years of experience and training in the lawn care and pest control industry.
Let's Talk about Your Lawn or Your Pests
We'd love to Create Your Personalized Plan now, customized to the Detroit area.